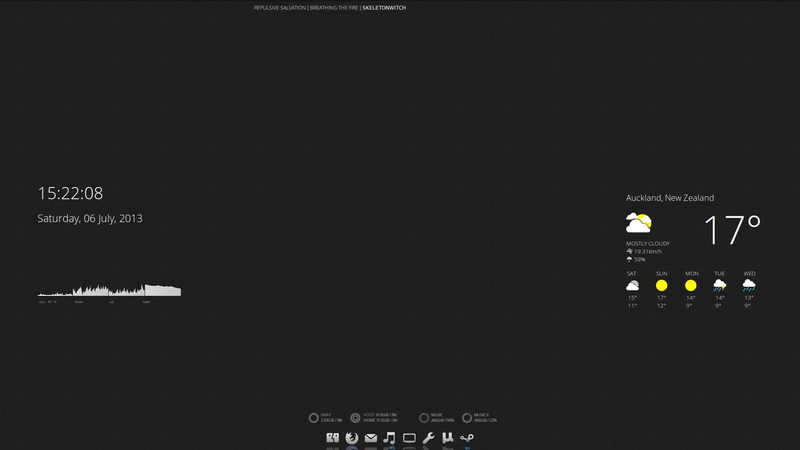 This is my Linux Mint 15 Cinnamon setup.
I have hidden the panel and and main menu, all applications are launched using Synapse.
Conky configs are all mine except for the weather config which is a custom of Satya from DA's original Conky Google Now.AWN Dock icons are from the Token iconset.
Any questions please ask.