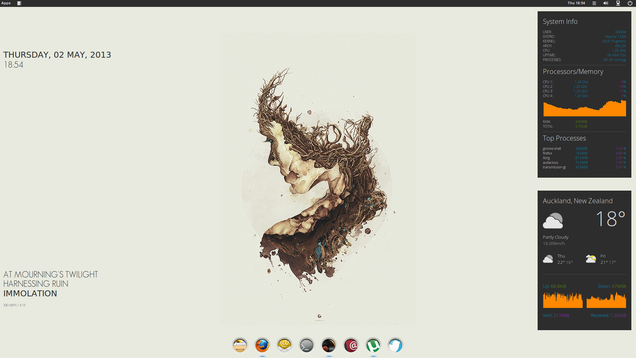 S
I am using Ubuntu 13.04 with Gnome-Shell.
GTK them is Numix which can be found at DeviantArt
Shell theme is also Numix but I don't think this theme has been released yet.
The left hand side Conky's are my own simple creations whilst the bottom right hand side is by Satya at DA, http://fav.me/d628cih. The one above it is my addition to the original.
Wallapaper can be found here http://thepaperwall.com/category.php?a...
I think that is everything.
I just love the simplicity of it all and the speed of the desktop.