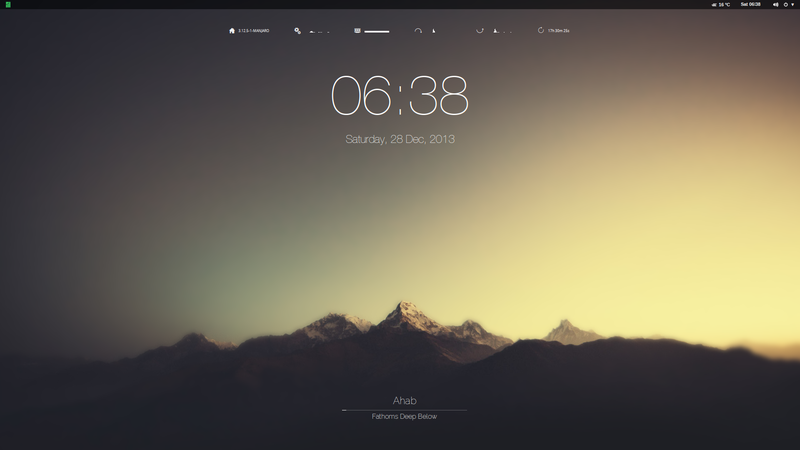 So I have been using Manjaro Linux for quite sometime now and I have to say that it is the most stable reliable OS I have ever used, not one crash, force close, hiccup, nothing at all.
Gnome Shell runs like a dream with not one error or crash. Manjaro is fast, responsive and very easy to use. I highly recommend it to anyone who wants to break away from Ubuntu.
Here are the details of what I am using:
Gnome Shell Theme: Elegance Colors http://fav.me/d525x6c
GTK Theme: Greybird http://fav.me/d5bxekv
Conky: The clock is my custom (I'll upload it if anyone wants it) and the system info is from here https://www.dropbox.com/s/lgm5nz69ima8…. Made by LovelyBacon from DA http://lovelybacon.deviantart.com/
Wallpaper: I can't find the original but I uploaded a link http://en.zimagez.com/zimage/blur1co…
Covergloobus Theme: eOS http://fav.me/d6jge92
Iconsets: Faience Azur http://fav.me/d47vo5d
I think that is everything, one more to show my desktop in "action"
Cheers and Happy New Year to all.